AKA confessions of a former catty bitch.
I was once a catty bitch. I mocked celebrity clothing choices, I criticized women wrestlers who were hired as models, I compared myself to other women. I talked about girls behind their back in high school, etc. But I was an insecure, jealous, girl. I was jealous of the popular girls in high school & in the workplace. I was completely jealous of Gwen Stefani's seemingly perfect life. In 2011, I was jealous of Brie & Nikki Bella's looks and success. It wasn't until I grew up (figuratively) and found myself that I realized that I made these statements because I was jealous and insecure about myself. I was projecting my feelings of self loathing onto them. Now, I can look at Gwen Stefani and see a talented singer. I can look at Brie & Nikki Bella and see hard ass work & women who empower other women. I can respect women who wear what they want. You want to rock those booty shorts? Work! I love seeing other women get up and do their thing & kicking ass at life. But there is one thing that I cannot stand, and that is an unreformed catty bitch.

Recently, my daughter lost her Snapchat privileges. Not because of the reason you would think. It was because I found out that she was insulting other girls by calling them bitches. I want to raise strong women. Strong women don't call their friends bitches. They don't belittle each other. They work to build each other up. I won't allow my daughters to treat their fellow human beings like crap, so until she could learn to speak with respect, she didn't need social media.
But I see an influx of memes on social media where women criticize other women. They mock each other for wearing makeup, their shorts, their clothes, their marital status, their looks, etc. And every time I see a woman call down another woman, I have only one question;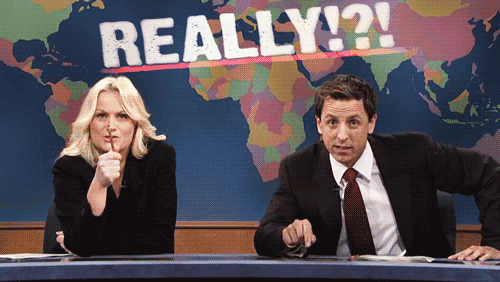 Like, come on ladies. We have to work twice as hard for half of the recognition and THIS is how you want to treat each other? With this kind of childish name calling?

I mean, we live in a world where we are smashing through glass ceilings. Women can be the CEO of Fortune 500 companies. The most successful athlete in history is Serena Williams, a woman. We are watching a powerful, bad ass woman running for the presidency of the United States and we are still ridiculing each other for who we date, what we wear, whether or not we drank too much at the party & if we are telling the truth about domestic violence. Why are we continuing to belittle each other?

Why are we still having these conversations? It's 20 freaking 16. So we really want to teach the next generation of women to be catty bitches? I know I don't. Sorry, but I remember the girl fights in high school, the petty drama & how much I do not want to be part of that anymore, nor do I want my daughters to perpetuate it. And one thing I've learned from being a reformed catty bitch is that I've been so much more successful now that I've stopped worrying about what other women are wearing & doing. Now that I'm not trying to tear down other women, I'm focusing on how I can improve, not how to be better than that bitch. And by competing only with myself, I'm becoming better than I ever was.

The biggest thing that women need to learn is by tearing each other down, we are giving men permission to tear us down. We all sit aghast at the things Donald Trump says about women, but then belittle a coworker in the next breath. By calling a woman a bitch or a slut, or questioning her qualifications to lead a country based on her pantsuit and not her resume, you are basically giving disgusting creatures like Trump the power to say the same thing about all women. When women tear each other apart, we are giving men permission to mistreat us, belittle our abilities, make vulgar and misogynistic statements about us. Every time we call a woman a slut, we are no better than people like Donald Trump.
But mostly, you're telling the world that you are insecure, petty, jealous & intimidated by the success of others. Why would you want to project that? When you belittle other women, you show people how small and petty you really are. Why not take that energy and put it into making you successful instead of putting down others all of the time? It just seems like a more constructive use of time.

We have the power to be better, treat each other better, and empower each other. Why waste your time and energy bullying each other about things that don't matter? Every time you put down a woman for her clothes, her hair, her choices & her makeup, whether she chooses a hijab or not, whether she chooses a traditional family or to reject societal norms, you are doing the equivalent of getting angry about someone putting the peppers you don't like on the sandwich you aren't going to eat. It's not your sandwich. Instead of getting mad or calling them down, just eat your own damn sandwich and let the woman enjoy her peppers.

If more women chose to build each other up, we would have more women leaders, more women heroes and more women making history. If we unite, there would be no glass ceilings, as we would have kicked them down decades ago. So, in a world where in five weeks we will (hopefully) see a strong, bad ass, intelligent woman elected the leader of the free world, let's make a commitment to stand together to end the stereotype that all women hate each other and show future generations that women can empower each other, no matter what we are wearing, thinking, or doing.